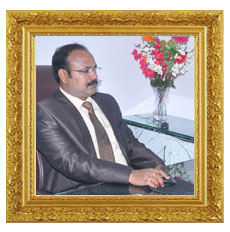 It is matter of great pleasure to convey my deepest congratulation to all my staff and well-wishers who have made this possible after great efforts. They have worked day and night, dedicated their hard work to shape Nadeem International.
Today, I must pay tribute to my beloved staff who have spread their wings and are ready to fly far of places leaving their nest.
Nadeem International has incorporated three more institutions in the field of Training and Skill development, Tour and Travels and Electro-Mechanical construction and civil area.
I am proud that in years to come Nadeem International will bring focus in the International business in the upliftment of migrant from India to Gulf countries, and bringing fortune of their family.
Thanks and Regards
Abdul Kadir
Founder